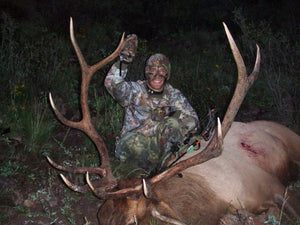 To Give Anything Less Than Your Best
Woke up today about 4:30AM, coached some CrossFit classes and also scrubbed the hell out of the dirty gym. Noon rolled around and it was going to be the last workout for the week for me, I wanted to go hard.
1. 2 rm Snatch #185 - couldn't snatch worth a shit today, F*ck excuses, I didn't get it done the way I envisioned.
2. Sprint 150m x4 Rest is walking back to the start line :17, :18, :18, :18
3. "Double Grace" 60 C&J For Time #135 - 8:37
Today I raced a crew of beasts on 150 meters - I gave it absolutely everything I had on every split. This was a dark place, and I truly am still recovering from those sprints. I am thankful to have some "dawgs" to race against, they pushed me, I would have never gone that hard by myself. The human spirit thrives and pushes harder alongside trustworthy peers, end of story! That is why I do CrossFit.
The grace workout was test of mental toughness, and for it to come when it did just before hunting season is perfect. You see, bowhunting is a mental sport for me, it's out there against mother nature and her finest curveballs. Your quarry has home field advantage, and you have to make it happen for yourself. You get tested, you find out what you're made of, and you get to do it alongside the good Lord and his mighty creation. I take vacation time and skip out on mi ties and sandy beaches, I leave my family behind and go into the mountains by myself - I roll up my sleeves and hike into the backcountry with all my gear on my back and a bow. I hike, sweat, and bleed trying to kill a wild bull elk in north Idaho on my own, on public land, and guided by no one else but me. If I fail or succeed, it's on me, just the way I love it. I eat freeze dried dinners, sleep on the ground in a tent, and I try to kill for the meat, the adventure, the challenge, and the reward.
I spoke with one of my good friends in the hunting Industry today, he said some stuff that really made me think as to why I hunt. Is it for glory, ego, recognition? Not at all, the older I get, the more I really don't give two shits what people think of me or what I am about. I'm out here doing me, which is fitness and bowhunting. Been at it since 2001, training hard, coaching athletes, and shooting bows. Hard work has always been the common denominator when it comes to success.
"To give anything less than your best, is to sacrifice the gift."
-Steve Prefontaine
Have a great weekend.
---