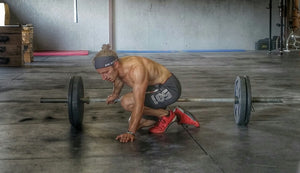 Monday, Set the Tone
Gotta set the tone for the week, I really wasn't all that motivated today, just being honest, probably because I knew whatever I would do for a workout would be hard. But, I managed to convince myself there was no time like the present - the best gift ever, thats while it's call the present.
1) Every other Minute on the Minute for 10 Minute (EoMOM)
ODD: High hang squat clean + Full Clean #235,235,255,255,255
EVEN: Split Jerk Off Blocks #245,245,255,255,255 (felt way better)
2) For Time:
15 Power snatches #135 + 800m Run
12 Power snatches + 400m Run
9 Power snatches + 200m Run
13:36
I felt like I was breathing through a tiny straw, my lungs are still full of some crud!
---