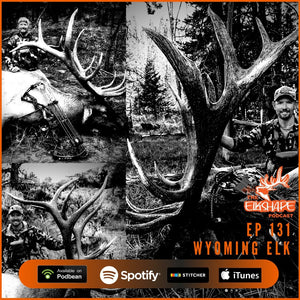 Wyoming Elk and Planning Your Hunt
2020 elk season plans are starting to take place so today we record with Ben Gorman to better understand elk hunting tactics and scouting.  We go over some of his proven tactics when it comes to scouting for elk and making several plans to execute come fall.
Ben owns and operates Shednecks Apparel & Gear Brand as well as Hunt Planner for the state of Wyoming.
Follow Ben on Instagram
Listeners of the ElkShape Podcast Exclusives:
The Elk Collective - $25 off our Digital Elk Hunting Course - elkshapepodcast
Wilderness Athlete 30% off your first purchase, discount code elkshape30  
Vortex Wear - elkshape - 20% off Apparel
Pnuma Outdoors - elkshape20 - 20% off first order
Bakcou eBikes - elkshape - $300 off any bike order
Northwest Retention Systems - elkshape - ElkShape Scout Model Only - free shipping & handling, 5 Day Lead Time  
Black Ovis - elkshape - 10% off (some exclusions apply)
Black Rifle Coffee Company - elkshape - 15% off
onXhunt - elkshape - 20% off Elite Membership
Sheep Feet - elkshape - 10% off
---