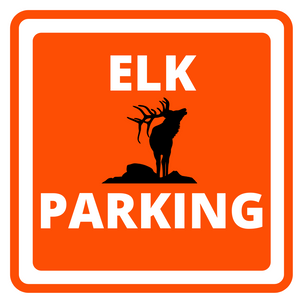 Building a Garage Gym
Garage Gyms are a MAJOR Time Saver
I used to own a CrossFit gym.  We purchased over $100K of equipment over the 11 years of operation.  We charged around $150/mo for membership and we were open 6-7 days a week.  I still belong to that gym, but I reeled back on driving there everyday and now make it in only 2-3x a week.  The rest of the training days are spent at home inside my garage gym.
I don't waste 20 minutes driving to the gym or the 20 minutes driving home.  I save 40 minutes and I can knock out a training session in that time frame and jump right back into my busy day being a husband, father and hustler.
If you have a buddy or neighbor that's willing to be a consistent training partner than right on.  Otherwise, I do feel the community, coaching and camaraderie that happens inside the 4 walls of a CrossFit makes it very valuable.  Working out alone can lead to burnout or the same lousy workouts without pushing yourself, so just know that it takes some special barbarity to stay on top of it.
Where to start?  
You do not need to spend a fortune to get started.  You do need some dedicated space and start working from the ground up.  I think stall mats are the best bet to protect your concrete from weights and give you a surface to work with.  Look for sheets of 5x7' that are at least a half inch thick.  These prices seem to hover around $75-100 depending on where you live, here's one supplier I found on Amazon.
Next is a pair of dumbbells and pull-up bar.  I started here, then eventually invested in a rack or rig that could support both squats and pull-ups in the same space.  Make sure any pull-up bar is not the kind that go in a door jam, and that you secure it lag bolts and/or get it sunk into some studs.
Next would be sandbags -  they are super handy for many types of workouts.  Go ahead and make your own.  Here's how:
1 x sturdy gym bag or duffel bag
Up to 50 lbs of playground sand or pea gravel
3 x heavy-duty contractor bags
1 x roll of duct tape
Fill a contractor bag with sand or pea gravel, which is less likely to leak.
Wrap the top of the bag tightly and seal with the tape
Bag it twice more, leaving some room for the contents to move.
Put it in your duffel bag and zip it shut.
Bulletproof Your Shoulders
Next is my personal bias as a bowhunter, healthy shoulders rank supreme in my little world of archery.  I would encourage anyone not wanting to go under the knife for shoulder surgery to create a dedicated space for bands and shoulder stability.  I like the simplicity of CrossOver Symmetry.  Here's the LINK to learn more about CrossOver Symmetry and here's a LINK to get the Amazon knock off.  I don't care what you buy, but I do want this equipment readily available for your garage gym.
Getting Home Gym Equipment on the CHEAP 
I suggest shopping Craigslist, Garage Sales or Facebook Marketplace.  If you're an Amazon Prime Member then take advantage of their fast free shipping.  When we used to own a gym,  we paid so much in freight fees that it would make you sick.  Here's a list of items to start thinking about for down the road.  These are listed in no particular order:
I would start slow on building your garage gym.  Over time, you can find good deals locally and add to your arsenal.  If you're a Rogue Fitness fan, wait for November when they have awesome daily deals that will save you cash on equipment and shipping.  There's a lot of competition in the home gym supplier market, so feel free to check out other brands as they're moving towards better and better gear.  Also, buying a ton of gear out the gate is a mistake many make.  Don't believe me?  Just ask every CrossFit gym owner that shops Facebook Marketplace - there's always great equipment to purchase from locals that were overzealous on building a garage gym until it started collecting dust.  You have to make darn sure you're committed to working out in the cold and dark garage gym when you don't feel like it.  Start building today, pace yourself, and eventually you'll have a killer set-up that is extremely convenient.
---
84 comments